Test page
Questions? Email us at ✉ support@hearingaidscare.com or call us on ☏ 1-(888)-xxx-xxxx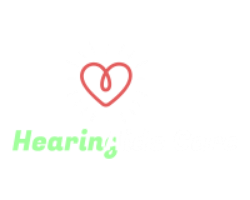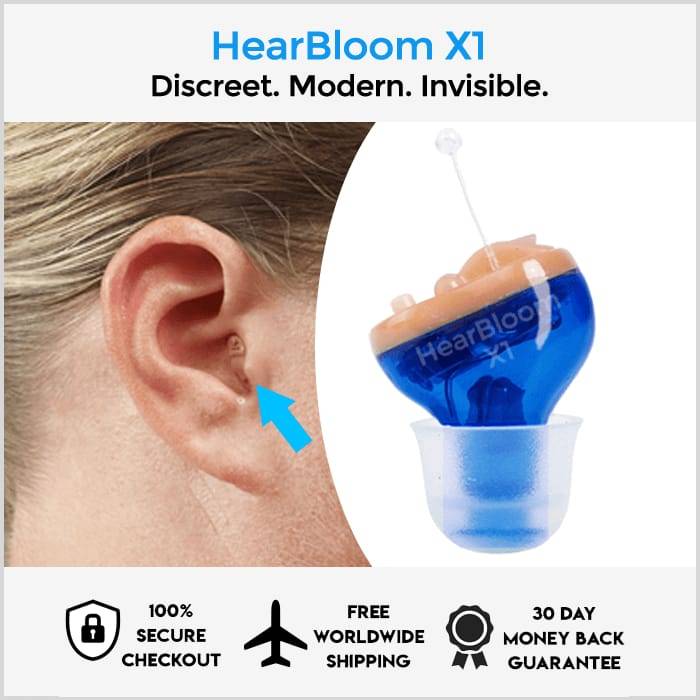 HearingAidsCare X1 Invisible Hearing Aid
CHOOSE WHICH EAR OR BUY A PAIR TO SAVE
Yes, we ship worldwide - Orders Processed In 1 Day!
---
Do you ...
Struggle to hear conversations in restaurants?
Wish you could hear your TV and music better?
Have a hard time hearing your friends and family?
Transform your life with one tiny hearing aid that uses advanced technology to give you your sense of hearing back.
The HearBloom X1 hearing aid is suitable for mild-to-severe hearing loss.
Each HearBloom X1 ITC hearing aid:
✅ Is very discrete and nearly invisible. If fits snugly in your ear canal and is almost impossible to see from the front.
✅ Is suitable for mild-to-severe hearing loss. Don't let the size fool you. These hearing aids are very powerful.
✅ Is programmed with smart noise reduction and automatically isolates sounds such as speech, music and TV.
✅ Is extremely easy to use & adjustable. Set up and ready to use in seconds. Adjusting the volume is also quick and easy.
✅ Is tiny and fits comfortably in your ear. It's only 0.7 x 0.47 inches in size (1.8cm x 1.2cm) and you won't even know you're wearing it.
✅ Is very cost effective. We often hear from our customers that our hearing aids work just as well (and if not better) than expensive traditional hearing aids that can cost upwards of several thousands of dollars.
Each hearing aid comes with:
1 Protective Carry Case
1 A10 Battery
1 Cleaning Brush
3 Ear Domes (small, medium, large)
1 User Manual & Instructions
12 months repairs & replacement warranty
30 day risk-free money back guarantee
Looking for more batteries? You can find A10 batteries at any local pharmacy, drugstore or supermarket. Or you can buy them direclty from us by visiting this link.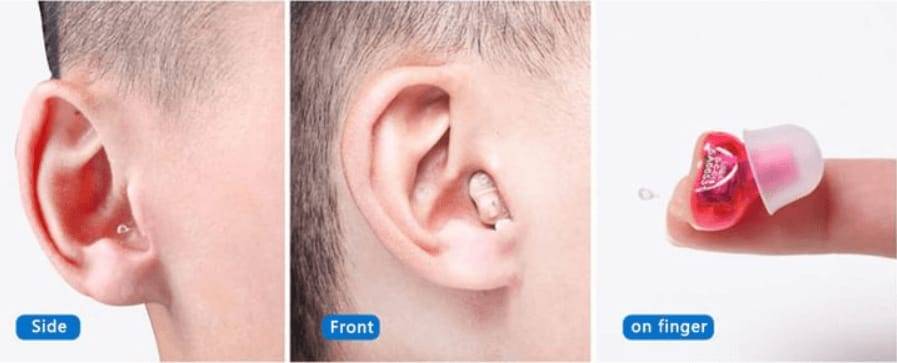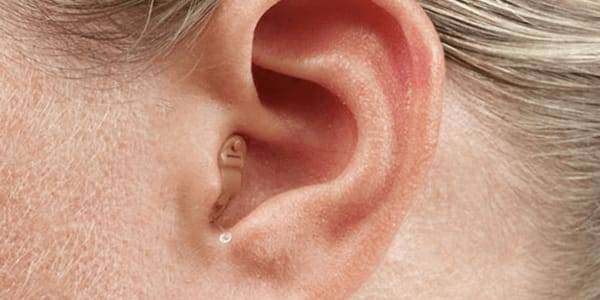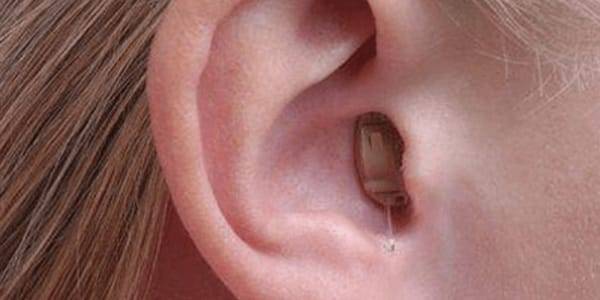 FREQUENTLY ASKED QUESTIONS
Do I need a hearing test?
No, our hearing aids don't require that you take a hearing test. HearingAidsCare hearing devices work for 98% of customers and each hearing device can be easily adjusted for your hearing loss.
Unfortunately at this time we cannot take insurance.
What batteries do they take?
HearingAidsCare ITC hearing aids take Zinc A-10 batteries, the smallest around. You can find A-10 batteries at any local pharmacy, drug store or supermarket. Otherwise, you can purchase batteries directly from us by visiting this link.
We include earbuds in 3 different sizes (small, medium, large) with each hearing device, allowing 99% of our customers to get the correct fit.
What if it doesn't work for me?
Not to worry! Hearing loss is complex and different for everyone. That's why we offer a 30-day return policy. Simply contact us within 30 days of receiving your purchase to return your hearing aid and once we receive it we'll send you a 100% refund.
Do these hearing aids whistle? 
Any device that includes a speaker and microphone so close together will produce the "whistling" sound. However, you can minimize or eliminate the whistling completely by following these steps:
- Choose a slightly bigger ear piece that fits in your entire ear.
- Put the hearing aid on your ear first before turning it on.
- When you turn it on, start it at the lowest volume and slowly increase the volume as needed.
Your hearing aid should arrive in 10-15 business days delivered by USPS, Canada Post, Royal Mail, or Australia Post. For the rest of the world, expect 15-20 business days for delivery.
How do you keep pricing so low without sacrificing quality?
We cut out the middleman — no doctor salaries, no brick-and-mortar locations, etc. — and we manufacture our hearing devices with new, cutting-edge digital technology, which is far more affordable than manufacturing traditional hearing devices.
CUSTOMER SUCCESS STORIES & REVIEWS
David Kinneer 
 recommends HearingAidsCare. Brought a pair as a back up for my wife who is constantly misplacing her super expensive ones. She was amazed that they worked as well as they do. Brother-in-law saw them, tried them and asked me to order a pair for him. I just did.
Robert Smith 
 recommends HearingAidsCare. very reasonable price looked at others costing over a thousand dollars
Kirk Fitts 
 recommends HearingAidsCare.First time user of hearing aids so didn't know what to expect. These definately inhance my hearing of everything. Customer support was great at helping me get the best fit by providing another size of ear domes at no extra charge. Answered all my questions promptly. Very easy to deal with and for the price these seem to be an exceptional value. Probably as good as any of the expencive options available here in the US which I have not tried. Simply can't afford them.
Cathy Baker 
 recommends HearingAidsCare. I had a hearing test and was quoted NZ$5,000 for hearing aids for both ears. I didn't do anything about it because I thought it was an exorbitant price. While I could afford to pay that I know a huge number of people would have difficulty finding that money. I saw the HearingAidsCare ad on Facebook and decided to give them a try. I bought 1 for each ear. I am thrilled with them and delighted that they fit snugly in my ears so they can't be seen instead of the clunky ones that I was offered at the audiologists. Thank you so much for making affordable hearing aids for people. I will buy again and I have recommended them to others.
Buddy Lautaret 
 recommends HearingAidsCare.Best money I've spent in a while. Really do like my HearingAidsCare hearing aids.
Alan Clark 
 recommends HearingAidsCare. I ordered my Hearing Aid on 17th April and despite it having to travel from halfway round the world, I received it yesterday 27th April. I have to say this is an amazing Hearing Aid and it works immediately you get it out of the box and insert the Battery. The clarity of the hearing and sound is perfect. No Whistling because you just ensure that you have the right sized dome fitted which prevents unwanted sounds. The Customer Service is excellent and Kim Davies went the extra mile when I contacted Customer Services. The price paid is ridiculously low for something so good. So for Value for Money is 5 star, Customer Service is 5 star. This far outstrip the garbage I was given by my Local Health Authority. I ordered the Batteries last night which at £38.80 for 1 years supply is also excellent value for money. I would have no hesitation in recommending this to Friends & Family.
Janice Nissen 
 recommends HearingAidsCare. Just received mine they are great thank you I'm going to bingo tonight I will know if any one talks about me LOL
David Hill 
 recommends HearingAidsCare. These hearing aids are fantastic. I have other hearing aid that fit behind the ear. I find them very bothersome. The HearBloom fits snugly within the ear and they work GREAT. What a great value!
Linda Warwick 
 recommends HearingAidsCare. received my hearing aids today. I am so happy I got them I can hear stuff so much better......
ABOUT US   SHIPPING   RETURNS   TERMS OF SERVICE   PRIVACY   CONTACT US   TRACK MY ORDER   CUSTOMER REVIEWS
© 2019 HEARBLOOM.COM.AU | US OFFICE: 11923 NE SUMNER ST, STE 833852, PORTLAND OREGON, 97220, USA | AUSTRALIA OFFICE: 100 HARRIS STREET, PYRMONT NSW 2009, AUSTRALIA